The brainchild of Eddie and Joanne Dauer, Dauer Classic Cars is marked by their passion for and appreciation of our nation's rich history. What started as a hobby long ago has transformed into an incredible homage to the past. In fact, the couple's love of antique cars has been a driving force in their lives for nearly 50 years!
"What started as a hobby long ago has transformed into an incredible homage to the past."
Eddie started collecting cars in college and even picked up Joanne in a 1941 Cadillac sedan for their very first date. After a lot of work in restoring it, they sold it and purchased a 1941 Cadillac limousine – their first car together as a couple. Since then, they have saved every single car that they have purchased – creating a wonderful window into yesteryear. As their collection grew and grew, the Dauers soon realized that they had quite a treasure on their hands. And such an outstanding treasure deserved to be shared.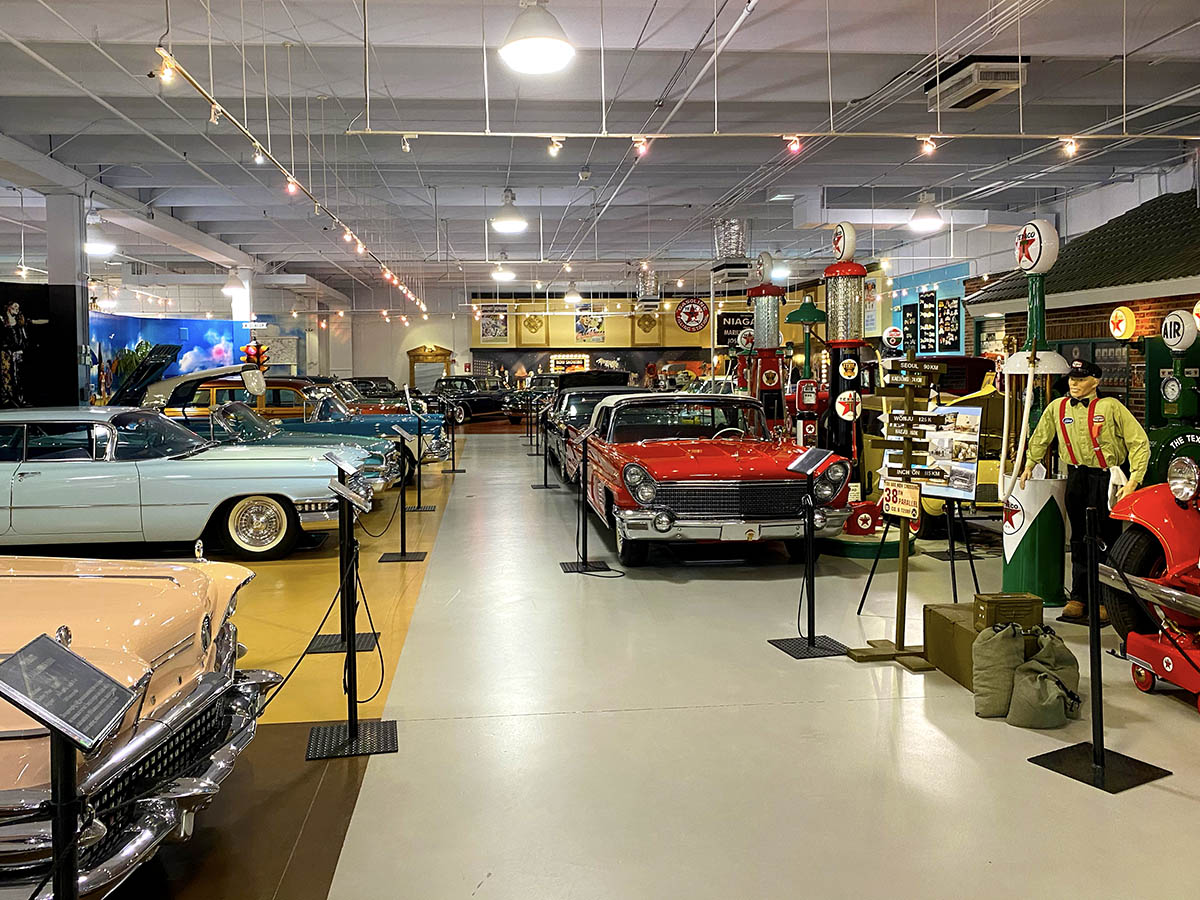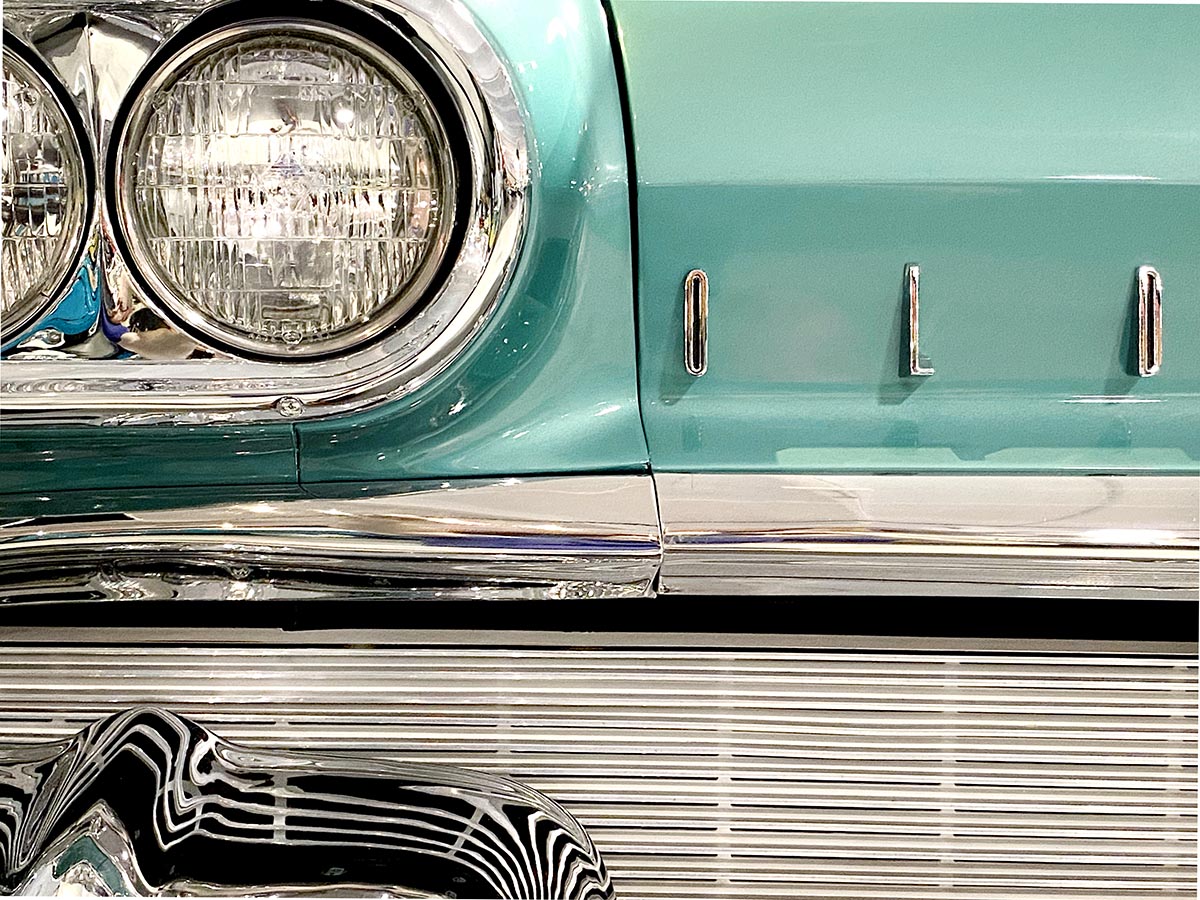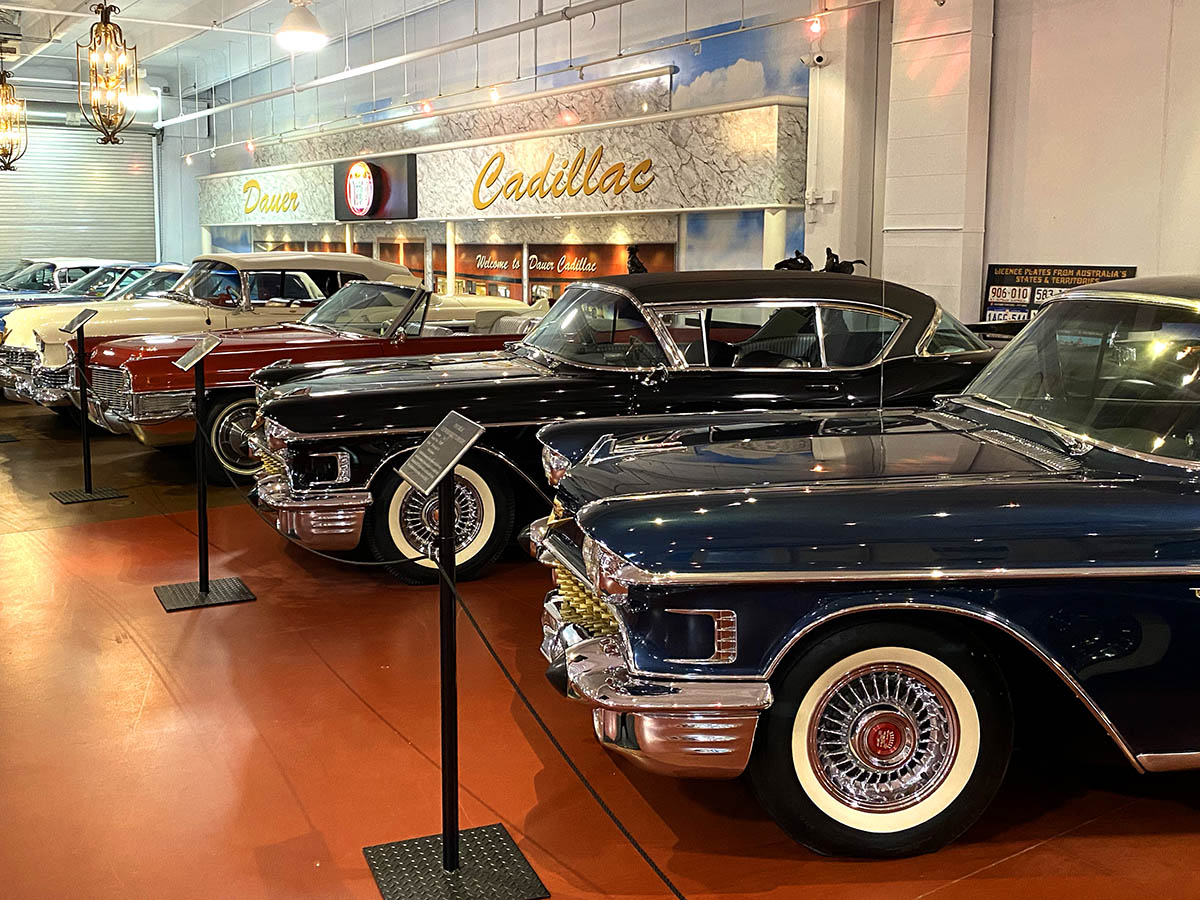 Officially opening their doors in 2001, Dauer Classic Cars has become a beacon of nostalgia, enjoyed by South Florida residents and vacationers alike. Today, Eddie and Joanne's vision has been brought to life. The beauty and wonderment that fills the walls of the museum is echoed by its visitors. As you stroll through the exhibits, you will inevitably lose yourself in the thrill of it all. From the flawless vehicles to the remarkable memorabilia, there is something special for everyone.
Dauer Classic Cars' renowned collection is surely something to marvel. An opportunity to teach the young ones about the past and relive an exceptional time in our history, this type of family fun can't be found anywhere else in South Florida.
We hope you will join us soon and relish in the days gone by!
"When you enter the Dauer Museum of Classic Cars, you enter a Time Machine"
When you enter the classic car museum, over 55 classic cars transport you back to an age when Americans engaged in a more simple life. You'll see beautifully restored cars from the 1930's to the 1970's. As you walk along you will pass a nostalgic mural of the "Fabulous Fifties" while Marilyn Monroe looks down on her cream colored Cadillac convertible.
When you walk by the Florida Medical Center mural, you can admire the vintage ambulance, fully restored. The interior is still functional, complete with all the medical technology known during the 1970's. It even has a loud working siren.
You then enter the perfectly replicated Texaco gasoline station, circa 1934, complete with an authentic Texaco gasoline truck and 1930's vintage gasoline pumps, together with original products from the time when Americans were well into their love affair with the automobile.
And there are more than just cars. With just a few steps you are transported into a Hollywood premier of the 50's complete with the luxury cars that the stars arrived in as well as beautifully restored vintage Black and White and Color video cameras that the movies of the past were filmed on.
There is so much more to this "one-of-a-kind" museum. We know your trip to the Dauer Classic Car Museum will truly be an exciting adventure into the past. We hope you will join us soon and relish in the days gone by!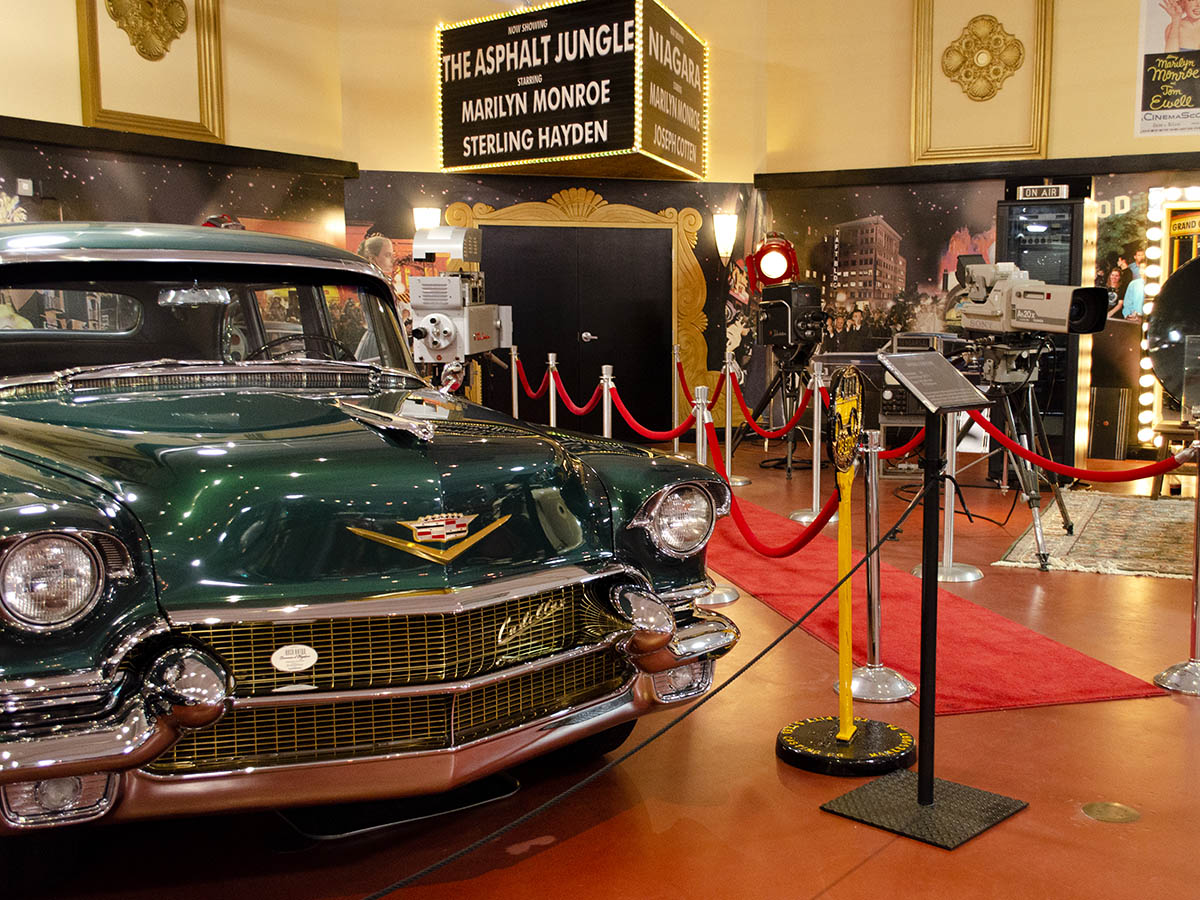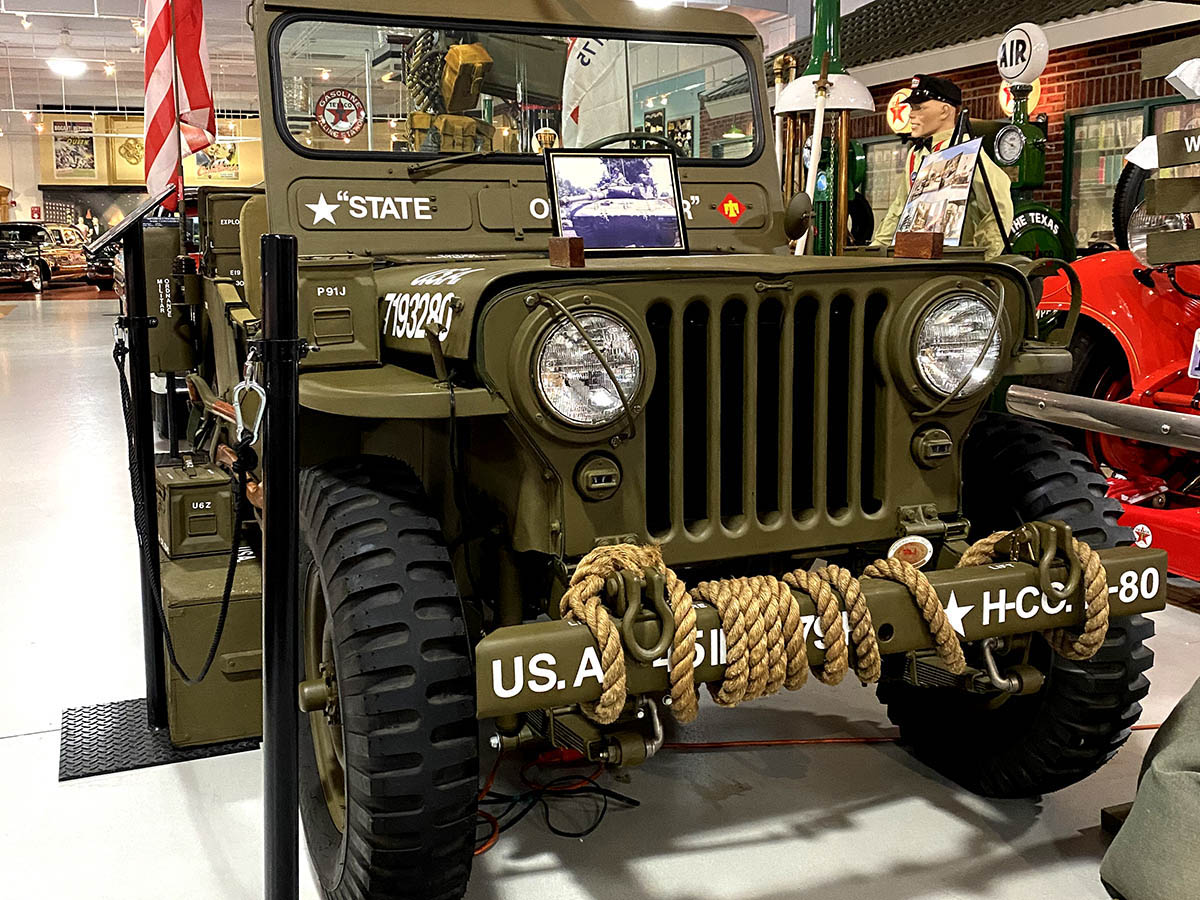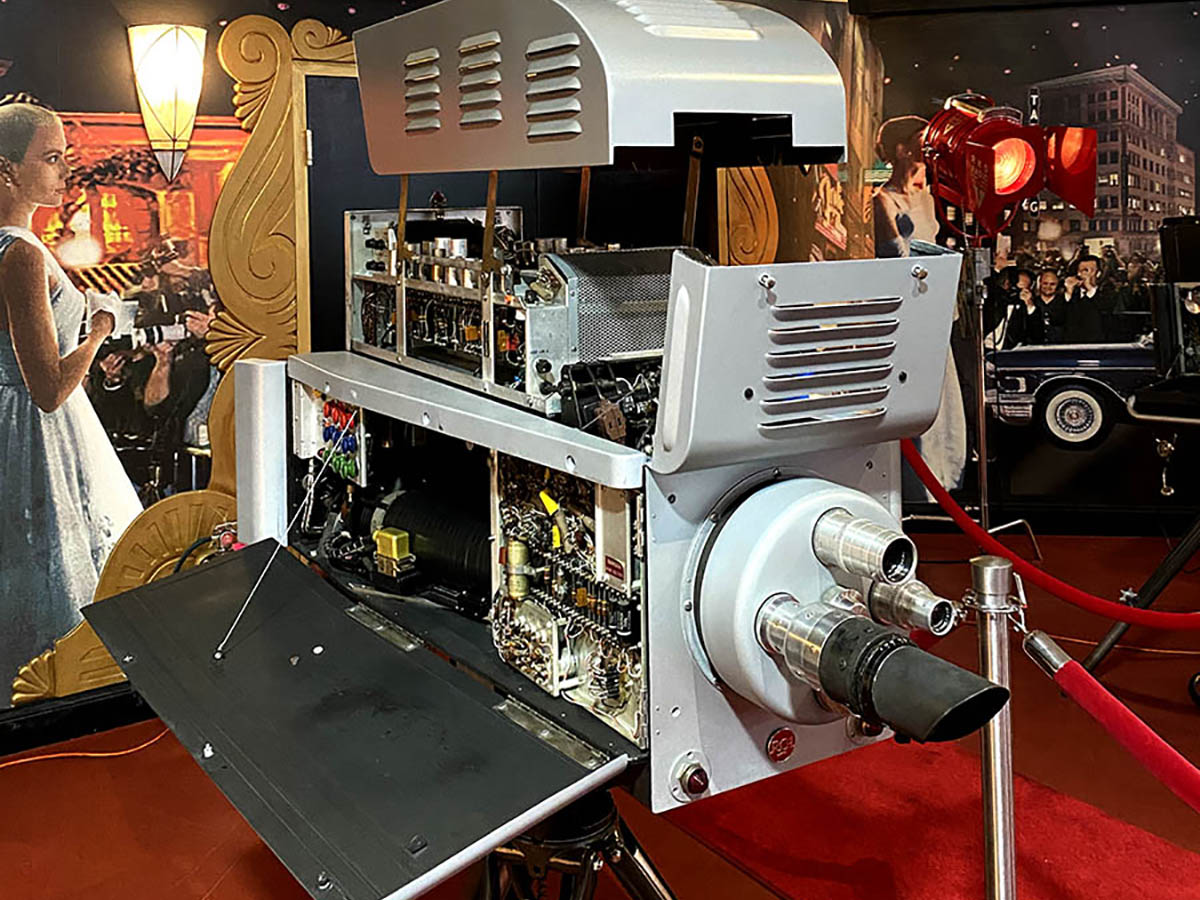 "Come with us back to a more simple time...a time of cars and culture...of an era gone by."